SSRO Alumni
Steve Mandel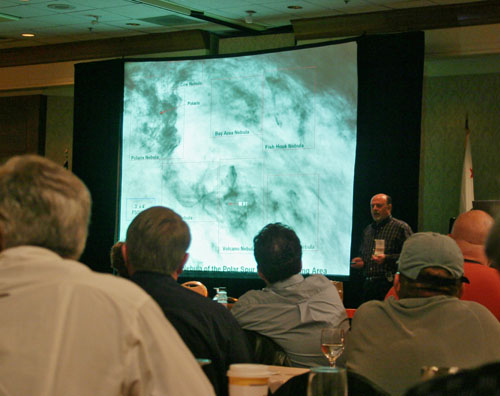 Steve Mandel has been an amateur astronomer since the age of 12, when he built his first telescope. In the early 1980's, he got hooked on photography and worked as a photographic stringer for Newsweek magazine. He then began taking pictures through the telescope and his first astronomical image was published in Sky & Telescope magazine in 1986. He has been imaging the universe since that time.
John Pierce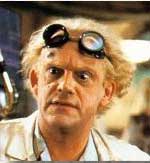 John Pierce is a co-founder of SSRO. Among other things, John has been called the "Planetary King" by his colleagues at SSRO. In addition to his amazing likeness to a mad scientist he actually plays the role of an Interventional Radiologist in New Hampshire. While not busy with his three children he tries to stay awake at night to image remotely in New Mexico, which is two hours behind his normal sleep cycle.

Jim Thibert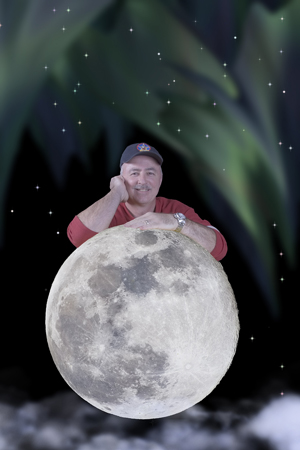 Jim Thibert is the Canadian content for our SSRO Team. He has been involved extensively in astronomy and predominantly astro-imaging for 8 years. He has his own website, http://www.forterieobservatory.com that outlines his evolution in astronomy, mount performance and imaging.
Living in Fort Erie, just across the Niagara River from Buffalo New York, presents all sorts of seeing issues and light pollution issues.His Fort Erie observatory now houses a Takahashi EM200 with a tv101 and 80mm refractors and focuses those efforts on narrowband-widefield imaging.
Jim is maried to wife, Donalee and they enjoy travel worldwide, good wines, international politics and intelligent conversations.
Don Goldman
My interest in astrophotography is quite recent. I started in 2001 visually, but due to light pollution in my area, I soon thereafter turned to CCD imaging. It has been a passion for me ever since.
My background is technical with a Ph.D. in near-infrared spectroscopy from Cal Tech. I began noticing some issues with color in CCD images of planetary nebula, and this led to research in how we use color filters in astrophotography. In particular, I was interested in how our final colors come out when our objects have a mixture of broadband light from stars and narrowband light due to emission from excited atoms, such as hydrogen, oxygen and sulfur. This research led to the development of a new type of filter set and a small home business for me. The acceptance of Astrodon filters has been phenomenal and an exciting ride for me. I more recently added several off-axis guiders and UVBRI photometric filters to the Astrodon product line.
I live near Sacramento, California about halfway between San Francisco and Lake Tahoe. We call this the Inland Valley where it is hot and dry for most of the spring, summer and fall. Temperatures above 100 F are the norm, as is low humidity. We are at 300', so we do get fogged in frequently where those up in the Sierra Foothills 50 minutes up the road are above this.
Steve Menaker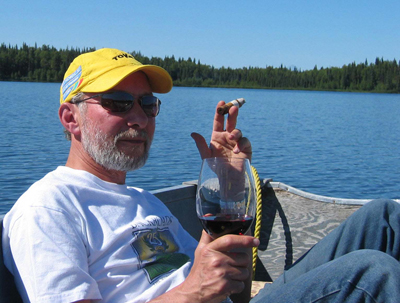 Steve enjoying summer astronomy in Alaska
Steve is the Arctic representative of SSRO. He believes his interest in astronomy began at birth or shortly thereafter. He has built several telescopes including a 12" Cassegrain that he installed atop Ridge Winery near Palo Alto, California. He moved to Anchorage after completing surgical residency in 1976, where he met his wife, Joanna. In 1999 they added an observatory to their house to take advantage of Anchorage's abominable seeing conditions, light pollution, and brief observing season.
Steve and Joanna enjoy cross-country skiing, mountain biking, and flying.
Their son, Eli is an undergraduate at Middlebury College, Vermont. He designed a 16-kilometer planet walk for the city of Anchorage, which was completed in September 2005.