Steve Mazlin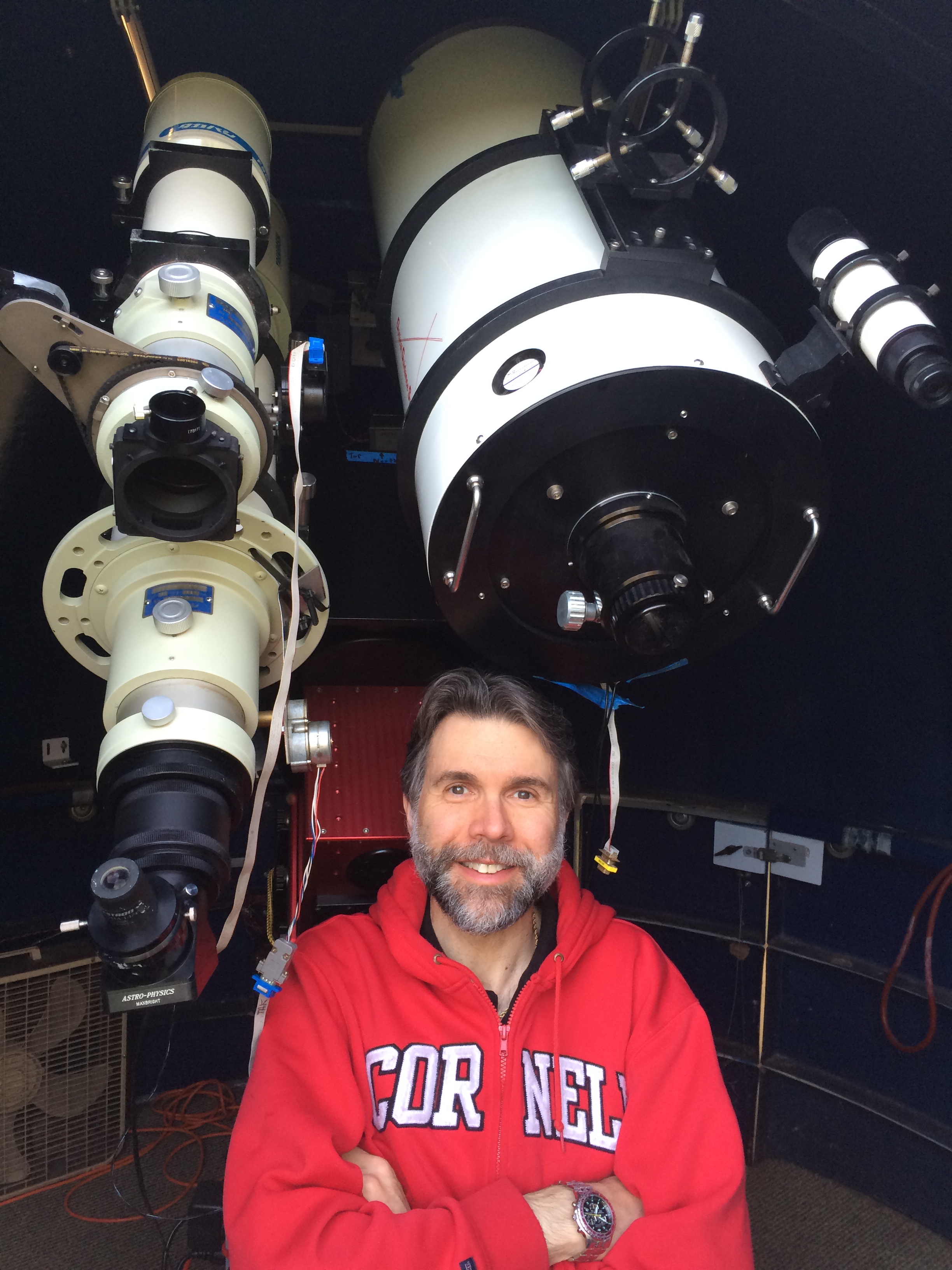 Steve Mazlin lives in eastern Pennsylvania with his wife, Violet, and his 2 sons. When not actually acquiring or processing images, he's usually thinking about acquiring or processing images. Somehow he finds time for his other familial responsibilities (though Violet may argue this point), and time to be a neurologist in a busy private practice. With his local skies polluted by the combined light domes of NYC to the NE and Philly to the SW, Steve finally decided to enter the remote imaging arena by making a virtual move out west and joining the SSRO-North team at New Mexico Skies in 2007, and eventually the SSRO-South team at CTIO in Chile in 2008 (while still imaging from his backyard as well).
Dr. Mazlin's images have appeared in multiple magazines, including Sky & Telescope, Sky Watch, Beautiful Universe, GEO International, as well as online on
NASA's Astronomy Picture of the Day
(APOD) website. His
Witch Head Nebula
was chosen by UNESCO for its World Science Day poster in 2009, and
Thor's Helmet
was chosen by National Geographic as one of the best space pictures of 2012. Dr. Mazlin had a one man show at the Monmouth Museum in NJ in Nov 2009 - Feb 2010. In 2012 several of his images were part of a travelling astrophotography exhibit entitled "Starstruck: The Fine Art of Astrophotography" (originating at the Bates College Museum of Art).
Dr. Mazlin (with Jim Misti and Bob Benamati) put together the
"East Coast Conference on Astronomical Imaging"
in Philadelphia in August 2006. He lectured on remote imaging at the Northeast Astroimaging Conference in 2009, and authored a chapter in Rob Gendler's 2013 "Lessons from the Masters..." book on image processing. From 2008-2010 Dr. Mazlin was a visiting scholar at UNC in the Dept Physics and Astronomy.